Dr Otilie Tork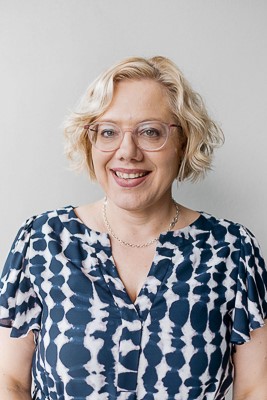 | | |
| --- | --- |
| MBBS | Medical Degree, University of NSW |
| FRACP | Specialist Paediatric Qualification, Royal Australasian College of Physicians |
| AFRACMA | Associate Fellow of the Royal College of Medical Administrators |
I am a developmental paediatrician and completed my medical degree at UNSW and specialist training in Sydney (Sydney Children's Hospital and The Children's Hospital, Westmead). My advanced paediatric training was in community child health, with a focus on Child Protection and Child and Adolescent psychiatry.
After obtaining my Fellowship in 2003, I worked as a staff specialist Paediatrician at the Children's Hospital Westmead until 2008. I then moved to Mackay, QLD, where I was the Community Paediatrician from 2008-2011. From here, I took up a position as a senior staff specialist paediatrician at the Royal Children's Hospital, (now LCCH), where I continue to work part-time.
In addition to my clinical work, I teach medical students and junior doctors; I am a member of several hospital committees whose aim is to improving the health and health care delivery of children in Queensland. I am also a senior lecturer at the Medical School at the University of Queensland. I am a member of the NBPSA, and strive to keep up to date with the ever-changing knowledge in the field of developmental paediatrics.
As a mother  - I feel that this experience has vastly increased not only my knowledge of child development, but also my empathy for the joys and challenges of raising children in a busy and complex world!
I enjoy working with children and their families, with the common goal of helping children to attain their potential and to support families in the process.