Dr Ela Nemati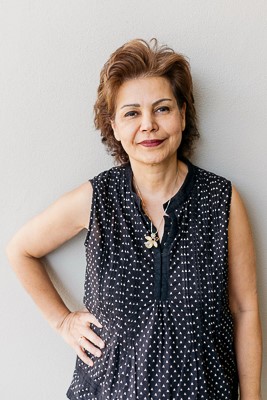 | | |
| --- | --- |
| MBBS | Medical Degree, University of Queensland |
| FRACP | Specialist Paediatric Qualification, Royal Australasian College of Physicians |
I am a consultant paediatrician who gained specialist qualifications in 2014 through the Royal Australasian College of Physicians. I have a strong interest in Developmental and Behavioural Paediatrics, and feel fortunate to have joined the team at the CDN in 2017.
My training and post-fellowship work has included 4 years at the Royal Children's Hospital, as well as work at the Royal Brisbane & Women's Hospital, The Gold Coast University Hospital, and Toowoomba Hospital. During my specialist training, I spent time working in the Child Development and Behaviour Service on the Gold Coast.
From early on in my medical training I was drawn to working with children and their families, and paediatrics was an obvious specialty for me to choose. I found complex medical and developmental disorders the most interesting area within this, and gained greatest satisfaction from helping children grow towards their full adult potential.
I believe in providing medical care that is holistic, considering the needs of children within the context of their family, their school, and their community. I regularly advocate with colleagues, other professionals and agencies, in an attempt to access the best services and supports for the patients in my care.
Continuing professional education is vital for doctors aiming to keep abreast of new developments in their specialty. I make sure to participate in this regularly, attending local meetings and workshops as well as national and international conferences. I am also a member of the Neurodevelopmental and Behavioural Paediatric Society of Australasia (NBPSA), which has an active membership network and relevant educational events for my work at CDN.
In addition to my work in paediatrics, I have raised two beautiful girls, both of whom are now studying to work in the health sector. I enjoy Brisbane's cultural and social life, as well as my hobbies of interior decorating and gardening.