Dr Mick O'Keeffe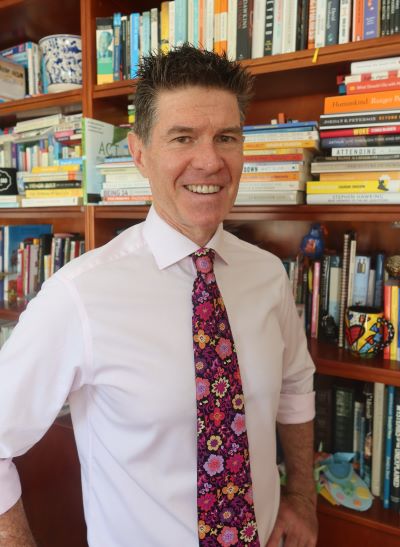 | | |
| --- | --- |
| MBBS | Medical Degree, University of Qld |
| FRACP | Specialist Paediatric Qualification, Royal Australasian College of Physicians |
| MPH | Master of Public Health, University of Queensland |
| MMedEd |  Masters Degree in Medical Education, Sydney University |
After graduating from medical school in 1990, I gained experience in various aspects of medicine in different places around Queensland, but it was paediatrics that really captured my attention.
A lot of time in the early part of paediatric training is spent looking after sick children in hospital, but I found myself becoming increasingly interested in children's learning, development and behaviour. Trying to understand why a child is having difficulties in these areas is something I find fascinating and challenging. Every child and family has their own story!
I completed several years of specialist training in this field, and now have over 10 years experience working full time as a specialist developmental-behavioural paediatrician.
In addition to private practice at the CDN, I work in public practice at the Child Development Service at Keperra. I have published several research papers, including a study on collaboration between health professionals and schools. I am involved in teaching child development to future paediatricians and GPs. In recent years, I have directed considerable time and energy towards the further enhancement of training standards for developmental-behavioural paediatrics in specialist training programs in Australia and New Zealand.