Danielle Buhach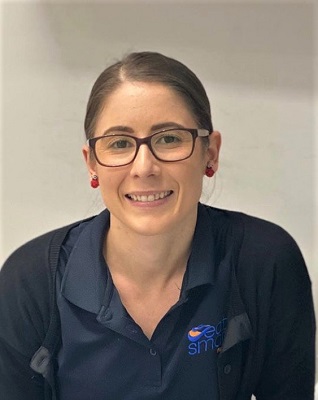 | | |
| --- | --- |
| B. Nutr.& Diet. | Bachelor of Nutrition and Dietetics |
| B. Ed (Primary) | Bachelor of Education |
|   | Accredited Practising Dietitian (APD) |
Danielle is currently on maternity leave
I am an accredited practicing dietitian and paediatric dietitian. Before working as a dietitian, I was a primary school teacher. As a teacher, I naturally gravitate to providing people with the information they need in order to make better food and lifestyle choices. I love seeing my patients learn and grow into people full of nutrition knowledge and able to make amazing nutrition choices for themselves, it truly is empowering! I work with lots of families, tackling their fussy eating kids and working with other nutrition concerns, such as failure to thrive, allergies and intolerances, weight management, vitamin and mineral deficiencies and much more! I also specialise in working with families who have children with Autism Spectrum Disorder (ASD) and food aversions. My approach is one that works with your usual life, just altering to make a positive impact of the nutrition of your little one. The best feeling in the world is helping a little one feel better with food and then seeing the whole family adopt a healthier approach to food!
Although I love working with children, I also see many patients from varying life stages and with a variety of health and nutrition concerns. I have done a lot of work within the diabetes space and older adults suffering from malnutrition and cognitive changes. I also see many patients who are to lose weight or maintain their weight loss and those with other chronic conditions such as high cholesterol and hypertension. I find working with adults is JUST as rewarding as working with children. Like working with children, educating and helping adults eat well and manage their health with the right food can have a flow-on effect to the people around them. And, of course, makes them feel great! There is nothing like having control over your health by making healthy food choices, it truly is empowering!
I am passionate about making sure you still eat what you want to eat, but finding a way to do this and still make sure you are managing your health to the best of your ability. Personally, I am a terrible cook (although I can bake!) so if you need quick and easy meal ideas that don't take hours in the kitchen then I am your girl!
Paediatric specialty areas: ASD and food aversions, fussy eating, failure to thrive, allergies and intolerances and weight management
Clinical speciality areas: Type 1 and 2 Diabetes, Gestational Diabetes, Allergies and Intolerances