Dr Sinu Thilak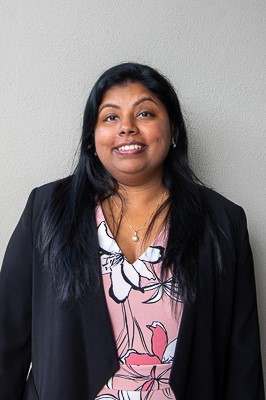 | | |
| --- | --- |
| MBBS  | Medical Degree, University of Kerela |
| FRACP | Specialist Paediatric Qualification, Royal Australasian College of Physicians |
| AYAM | Adolescent and Young Adult Medicine Physician, Royal Australasian College of Physicians |
I am a Paediatrician specialising in Child Development and Adolescent and Young Adult Medicine. After completing my medical degree in India, I moved to Australia in 2006.
I completed my basic paediatric training in Brisbane and then moved to Sydney for subspecialty training. (Children's Hospital at Westmead, Community Child Health at Kogarah Development Assessment Services, St George Hospital in New South Wales.)
As a Development Paediatrician I am passionate about assessment and diagnosis of children with developmental issues which includes specific and global development delays/ intellectual disability, behavioural issues, autism spectrum disorder, inattention and hyperactivity. One of the most satisfying parts of my jobs involves transitioning young people with intellectual and physical disability and other complex medical conditions to the next phase of their adult life.
As an Adolescent Physician I have experience in working with young people with chronic and complex medical conditions, eating disorders, weight management, substance use, gender dysphoria and in adolescent gynaecology.
I am currently enrolled in the Master of Philosophy program at QUT where I am studying the health impact of screens on children and adolescents with neurodevelopmental disorders.
I aim to provide the highest quality of evidence-based medicine for patient and families. I strongly believe in working partnership with families to help children and young people attain their best potential.